Helping Organizations Resolve Misconduct 6x Faster.
Most organizations take 25-30 days to investigate complaints internally. With Work Shield, we thoroughly investigate and provide a resolution recommendation in about 5 business days.
Report
Safe, Secure Reporting
Individuals have confidence reporting misconduct in the workplace directly to Work Shield - via the secure Work Shield Portal or by speaking directly with a Work Shield team member.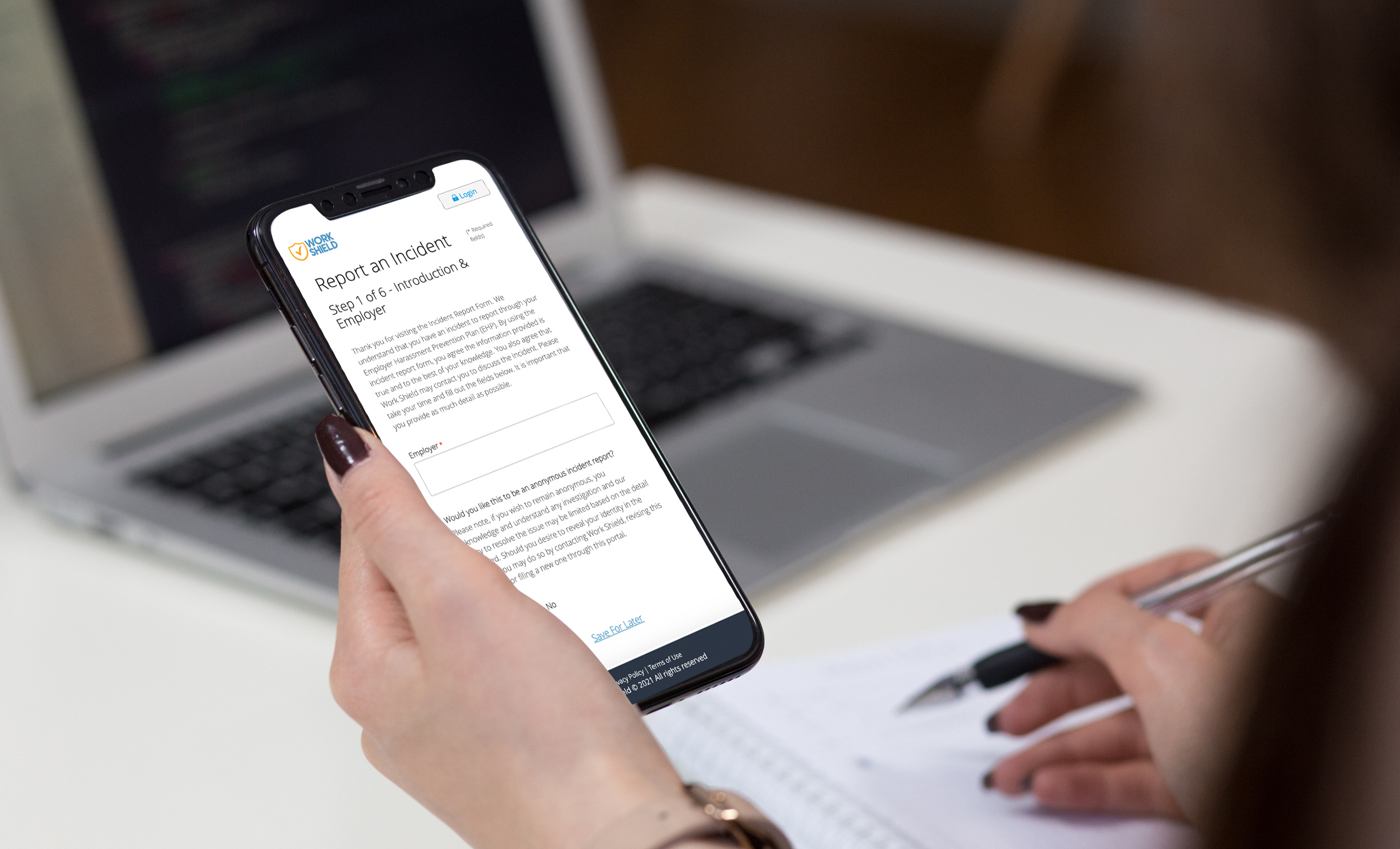 Mobile-Friendly Reporting

Call Center Available 24/7

Upload Documentation or Photos

Immediate Notifications to Work Shield

English and Spanish Language Options
Investigate
Prompt, Thorough Investigations
After an incident is reported, a qualified and experienced Work Shield Certified legal professional quickly begins an impartial investigation by reviewing the incident report, and reaching out to everyone involved.
A caring member of our team listens and takes complaints of misconduct in the workplace seriously
Objective, thorough inquiry ensures comprehensive understanding
Detailed, legally-compliant summary of investigation is provided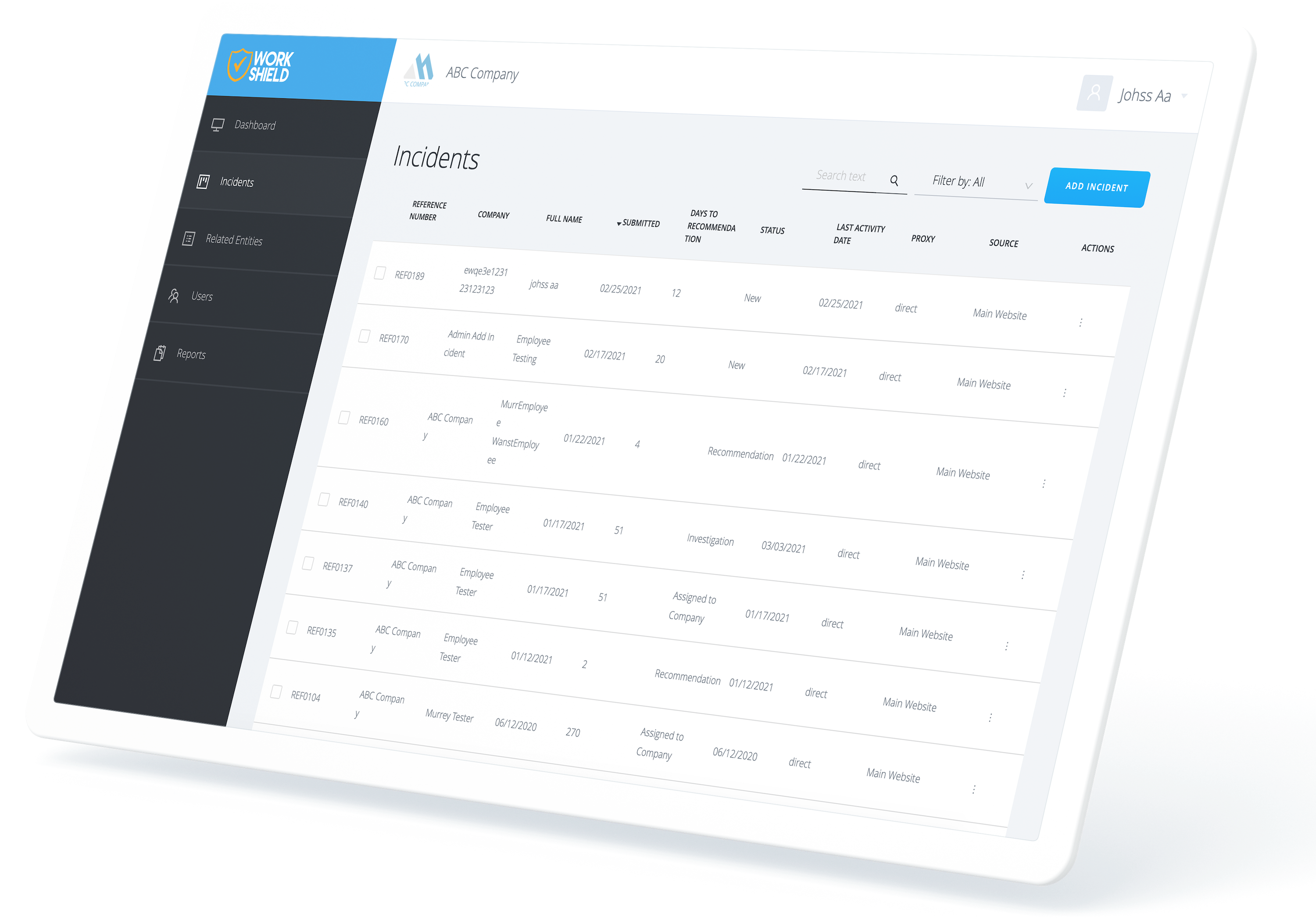 Resolve
Focus on Fair Resolution
Based on investigation findings, our legal professionals provide an objective resolution recommendation to the employer. When organizations carry out this recommendation, they reduce their risk, and individuals have certainty their concerns have been resolved fully and fairly.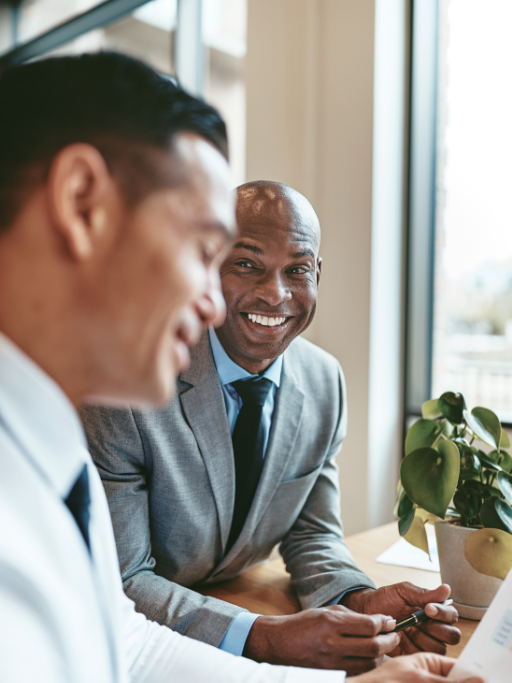 Confidential Communications Between Employer and Work Shield

Promptly Resolve Complaints Before Escalating to Legal Action

Unlimited Incident-Related Access to Work Shield's Legal Professionals

Personalized Resolutions for Every Incident
THE COMPLETE TECH ENABLED SOLUTION
Powered by a special blend of humans and technology.
Chatbots aren't exactly warm and fuzzy. We are real people who listen, and are committed to finding fair resolutions. Technology does help us streamline things a bit.
Contact Us